It helps users providing personalised itineraries and travel options based on the user budget and personal preferences. It also allows users to review and edit the options offered, giving complete control and flexibility to travellers to customise their trips.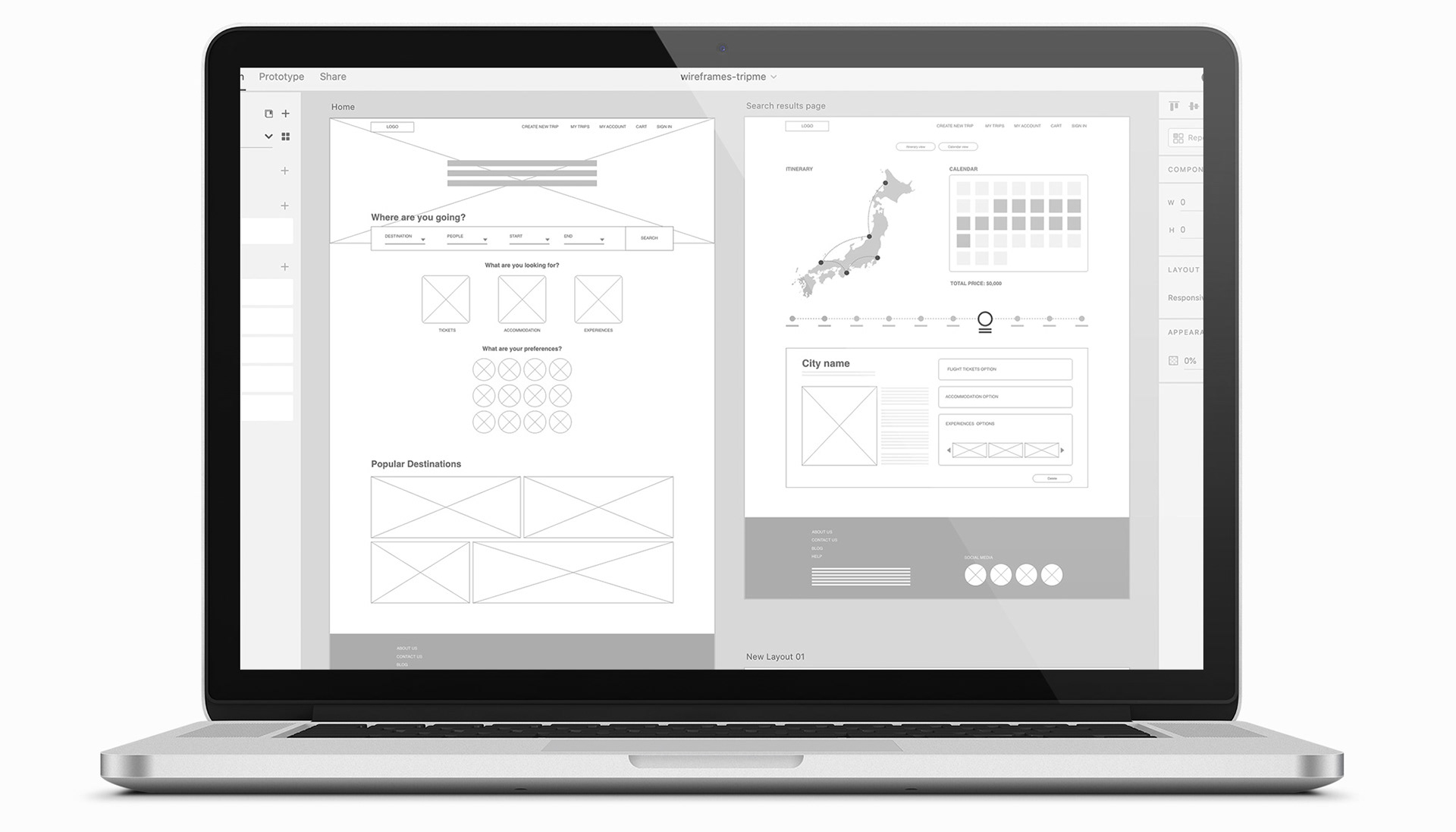 The user research conducted, concluded that there is two main personas as target audience for this product.
Persona 1: 
Travellers that want to 
customise their trips carefully to feel 
really immersed in the local culture.
Persona 2:

 

Busy travellers, that have limited time for their trip and need to plan and organise quickly.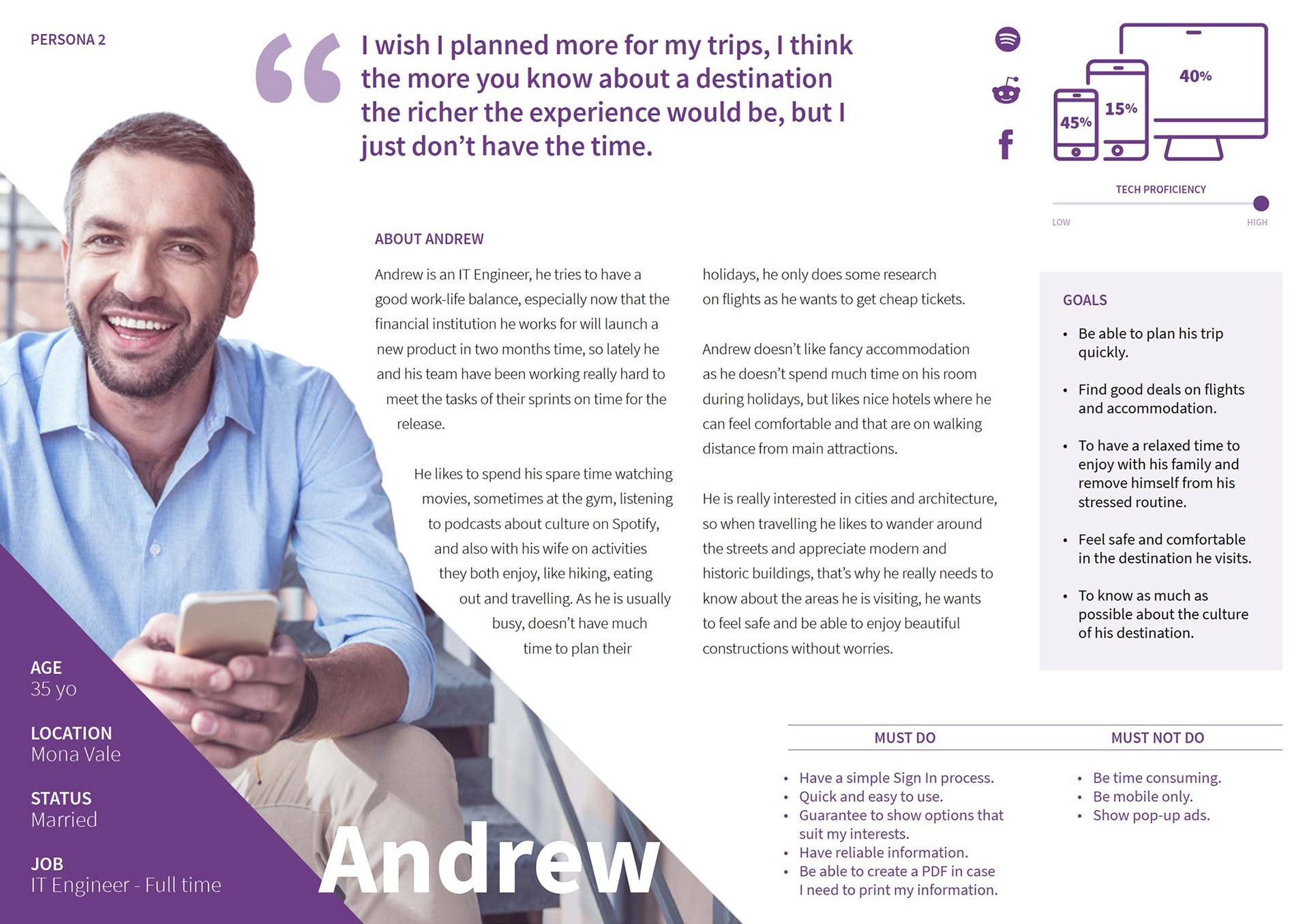 The main pain points identified from user research are:
- Plan a trip is time consuming


- Lack of time to plan a trip


- 

Hard to find the best options according to their budget and interests


- 

Reliability of online content. 
A number of different opportunities where identified in order to solve users pain points and improve their customer experience, so the

main goals of this product

to address these issues are :
- 

Create an itinerary

 based on user personal preferences
- 

Show users best options

for flights, accommodation and experiences and let them customise these options
- Provide general

information of destination

(e.g. language, weather, safety, local costumes)
- 

Allow users to write/read reviews

 from other travellers


- 

Save information

 to access it offline or during their trip.
To evaluate how users would interact with the website, and how intuitive TripMe! website design would be for them, a high fidelity prototype was developed to perform a Usability Test.
For the test, seven realistic tasks were created to engage participants and test their interactions with the interface. With three new participants, these tests were conducted remotely using Lookback, an online based application that allows to record and screen capture interactions of users with a digital product from their own devices. A returning participant was recorded in a one-on-one session.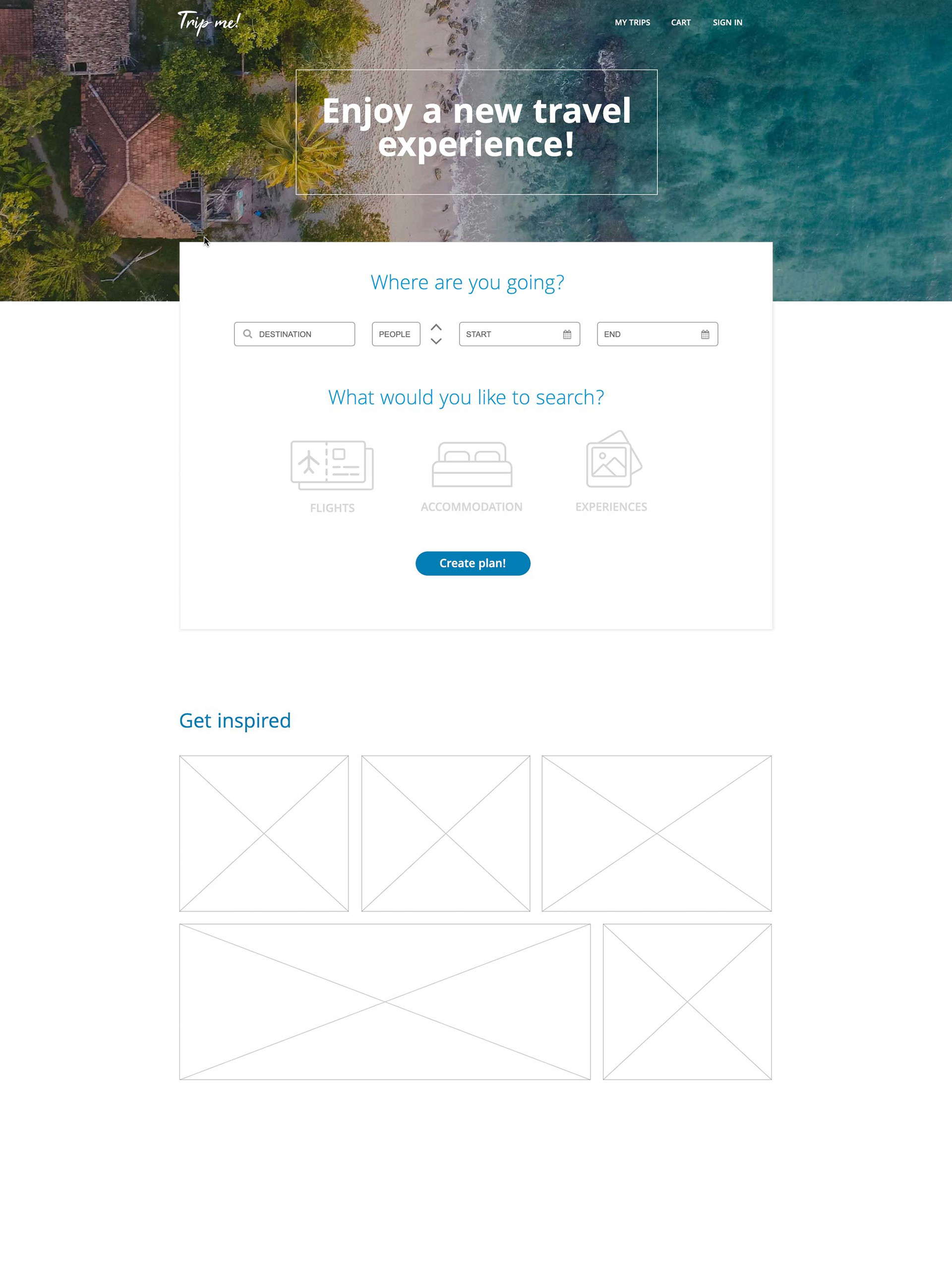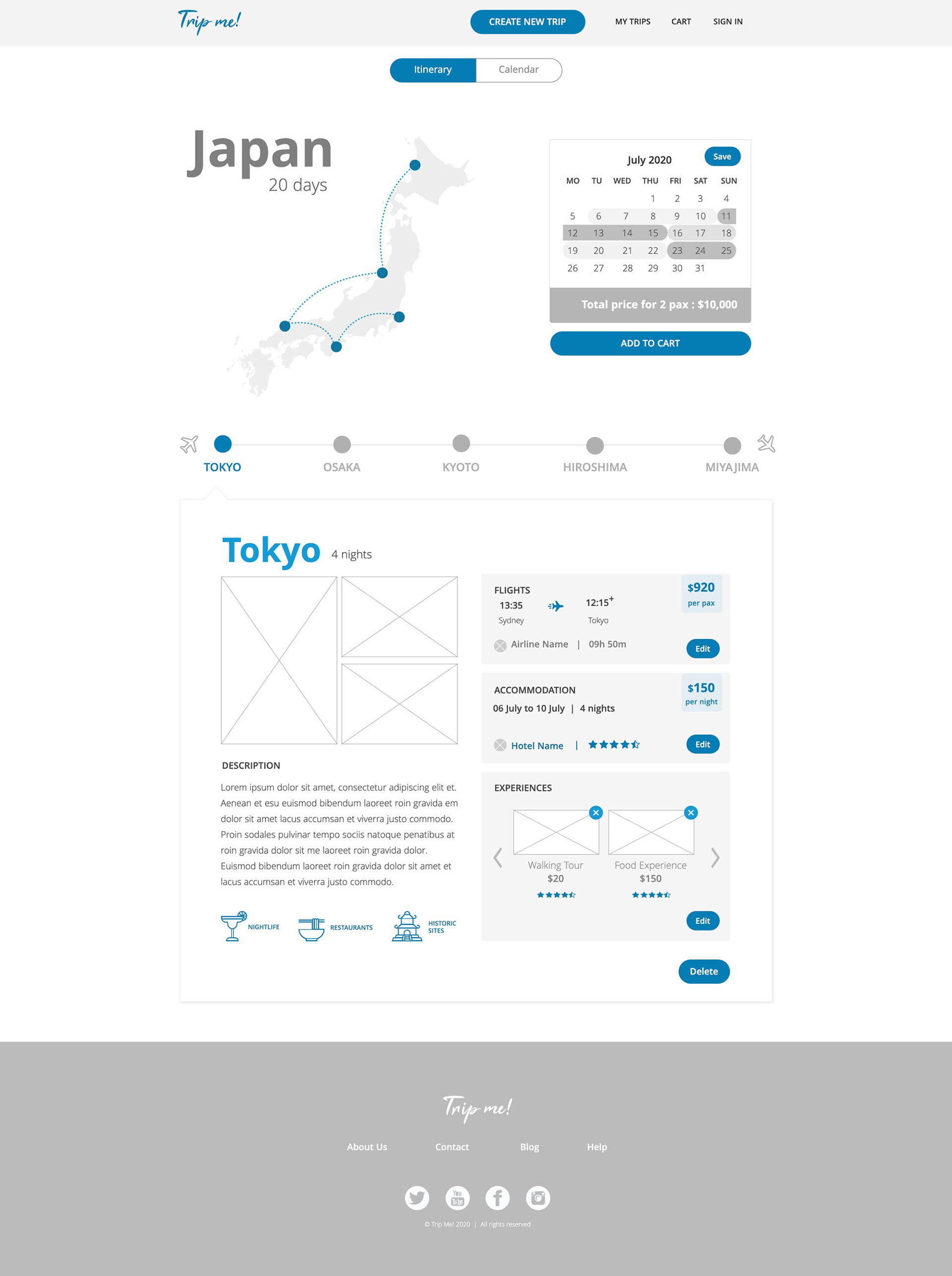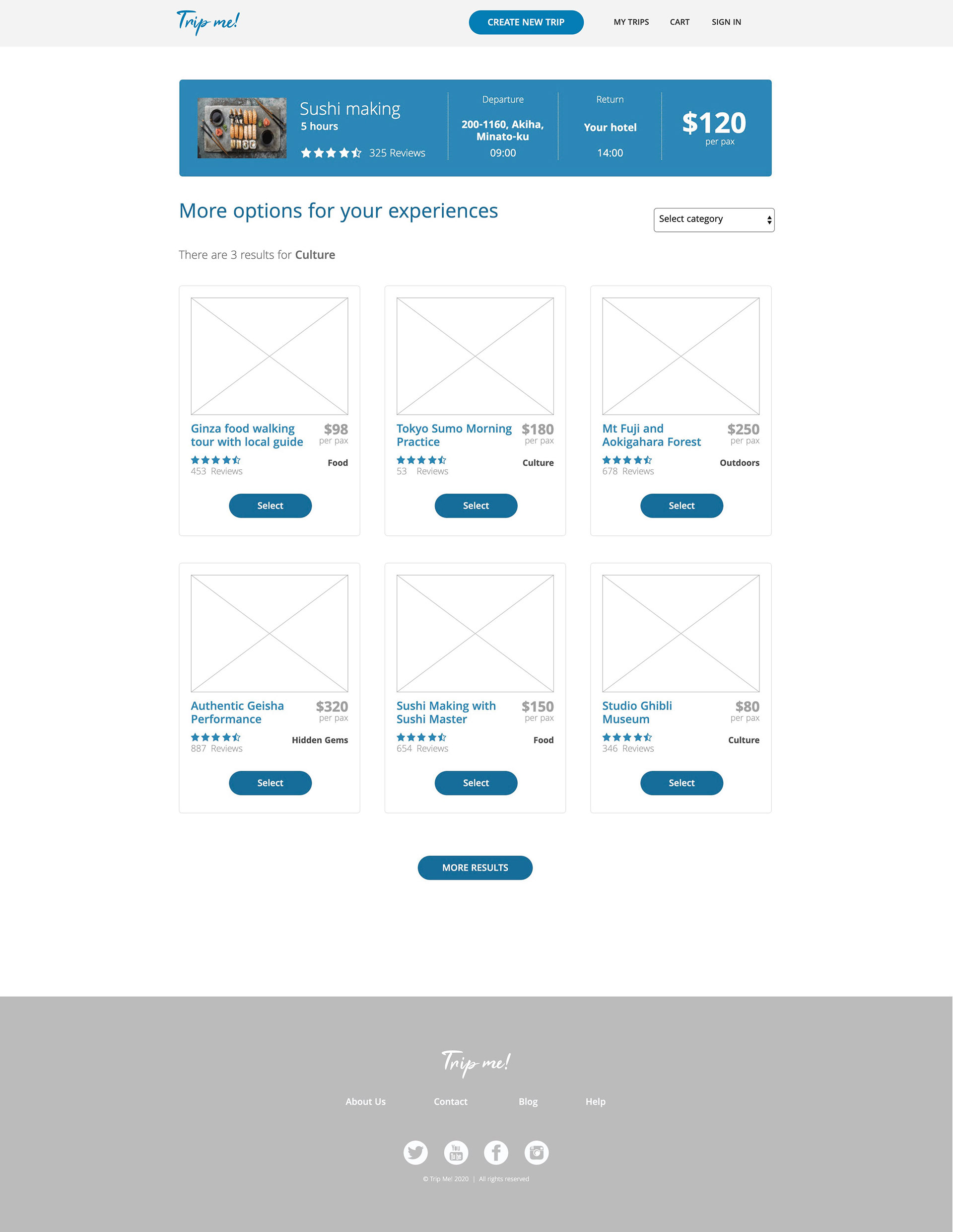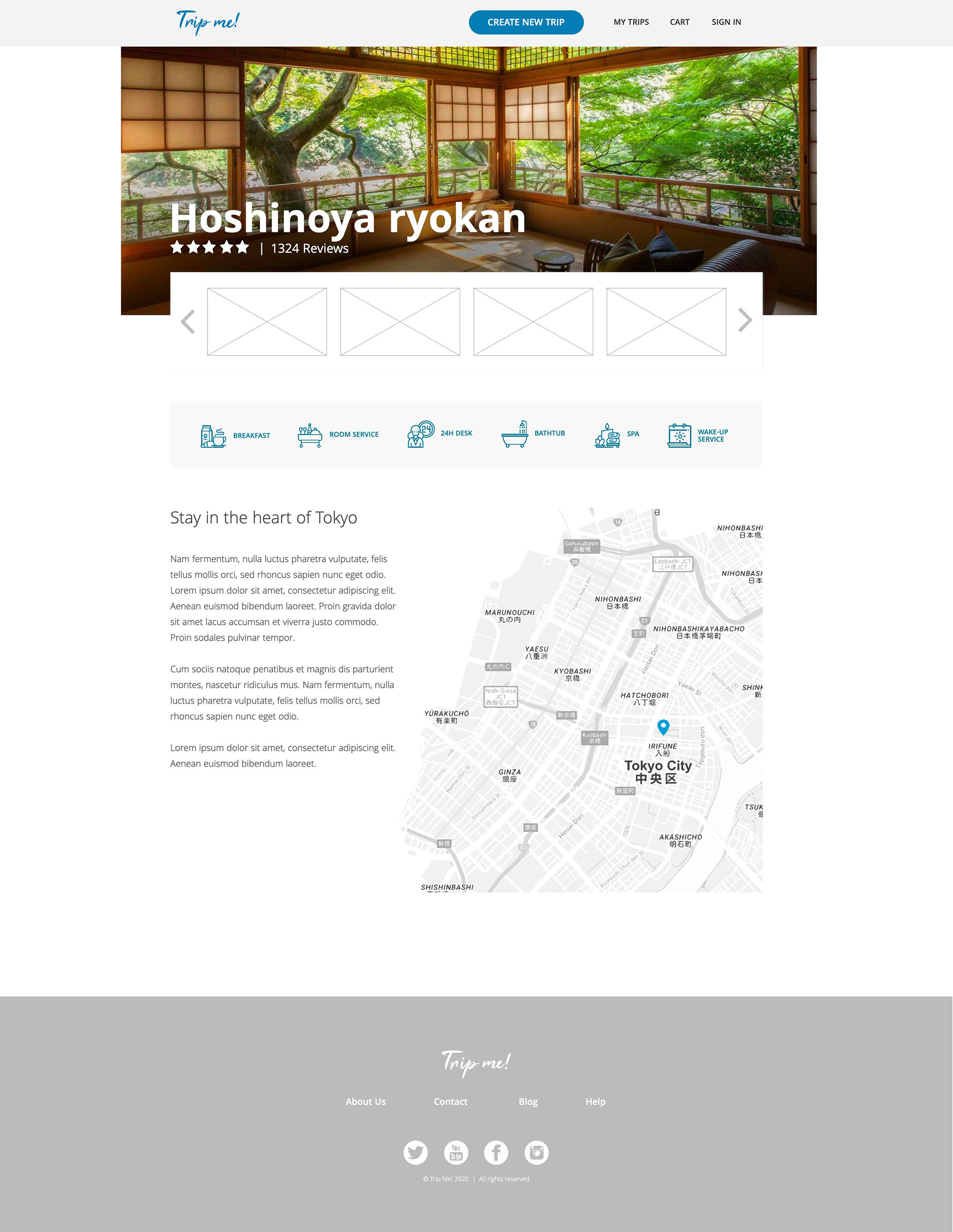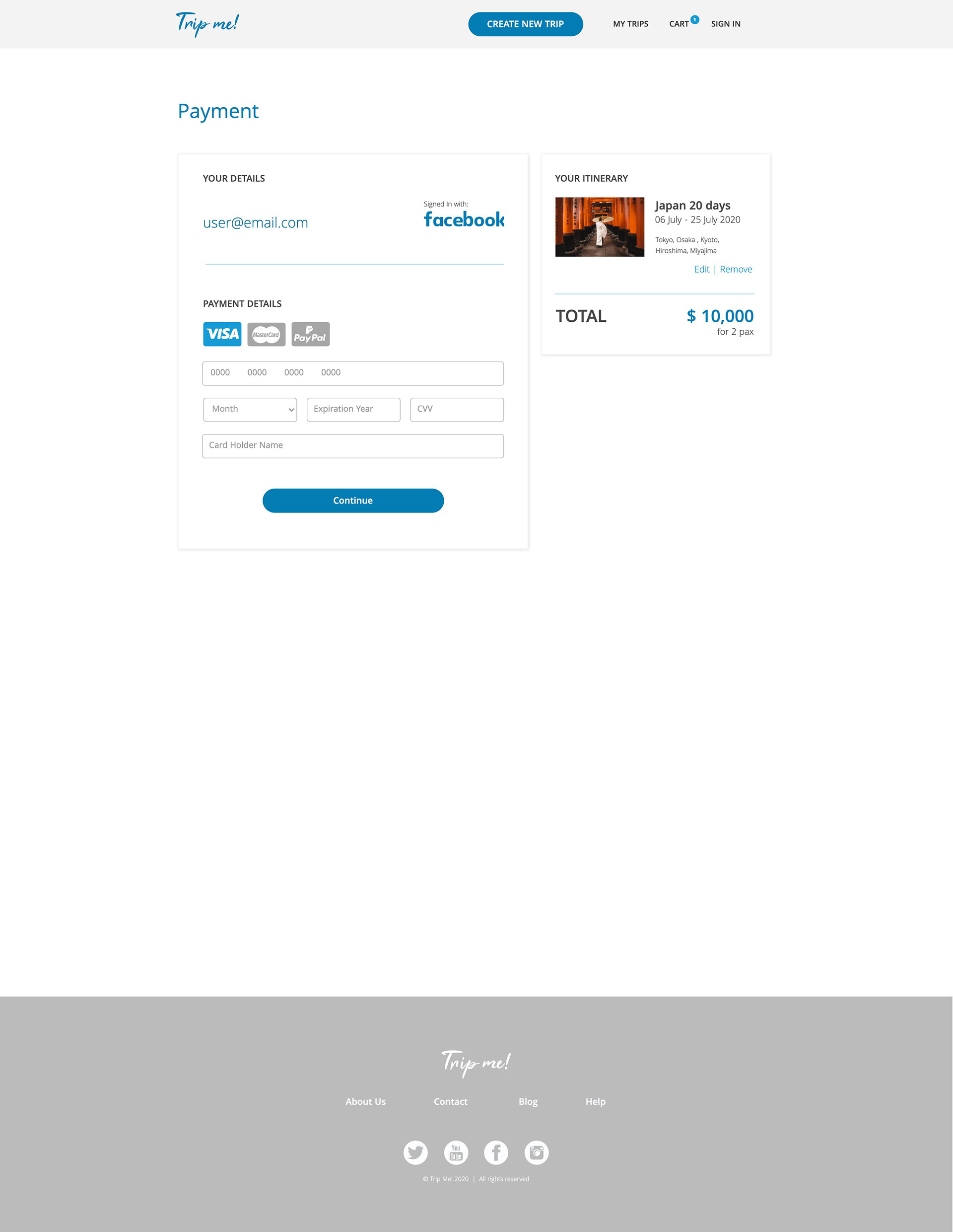 Customisation

of website recommendations

was intuitiv

e for most participants.
Some buttons and actions were not that noticeable to users

, due to design, size or placement.
A few actions could have been clearer

for users if there was some instructional message.
Search results exploration

was not intuitive for 75% of participants.
Access to some pages wasn't direct

for users, or easy to get to, so they needed to find an alternative path.
User actions revealed

some steps were not needed

(e.g. users didn't click payment method icon).
Overall,

users were able to complete the tasks successfully

, being 6.25 the average completion out of the seven tasks.
Make

easier for users to find the information

they are looking for, it should be displayed immediately.
Draw attention to relevant areas of the website

, it helps users to achieve their goals.
Improve design of clickable components

, like buttons, filter drop down. It makes easier for users to complete their tasks.
Use of microcopy

to guide users with their interactions.
Create secondary navigation systems

, such as breadcrumbs, to improve the user experience when exploring the website.
Reduce options and simplify processes

(e.g. payment options) to enhance user experience.