It helps users showing them the versatility of the garments they already have in their closets, and how they can create a wide variety of outfits with them, highlighting the benefits to maintain a more reduced closet. It also allows users to edit the options offered, giving complete control and flexibility to customise their personal styles.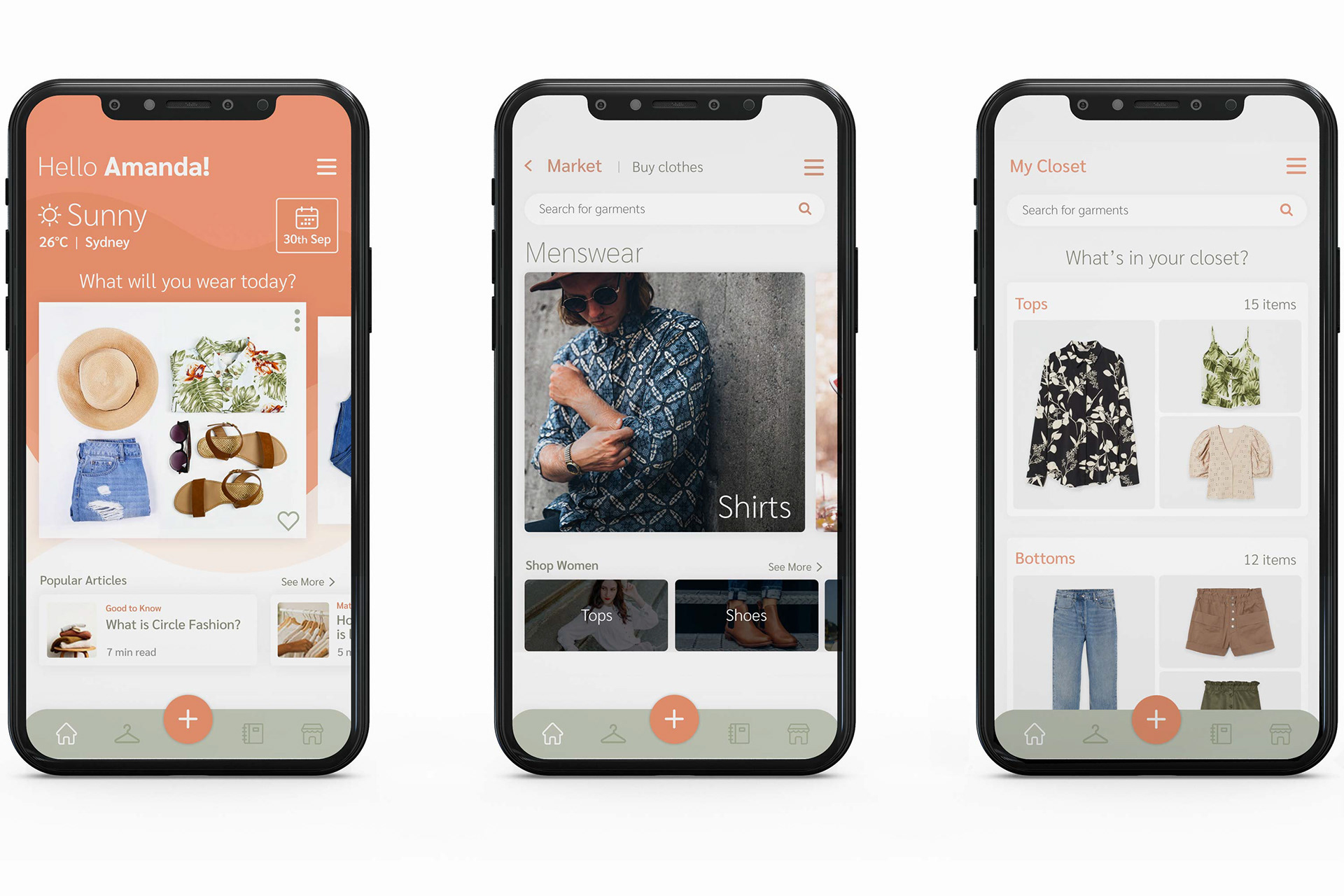 User research concluded that there is two main personas as target audience for this product.
Persona 1:

People that care about their look and want some guidance on how to put together an outfit, they are also aware of the environmental impact of the clothing, therefore they are working towards reducing their fashion footprint.
​​​​​​​
Persona 2:

People that could be considered very stylish and see clothing as a form of self-expression. They look for trend inspiration and appreciate uniqueness of recycled clothing and accessories.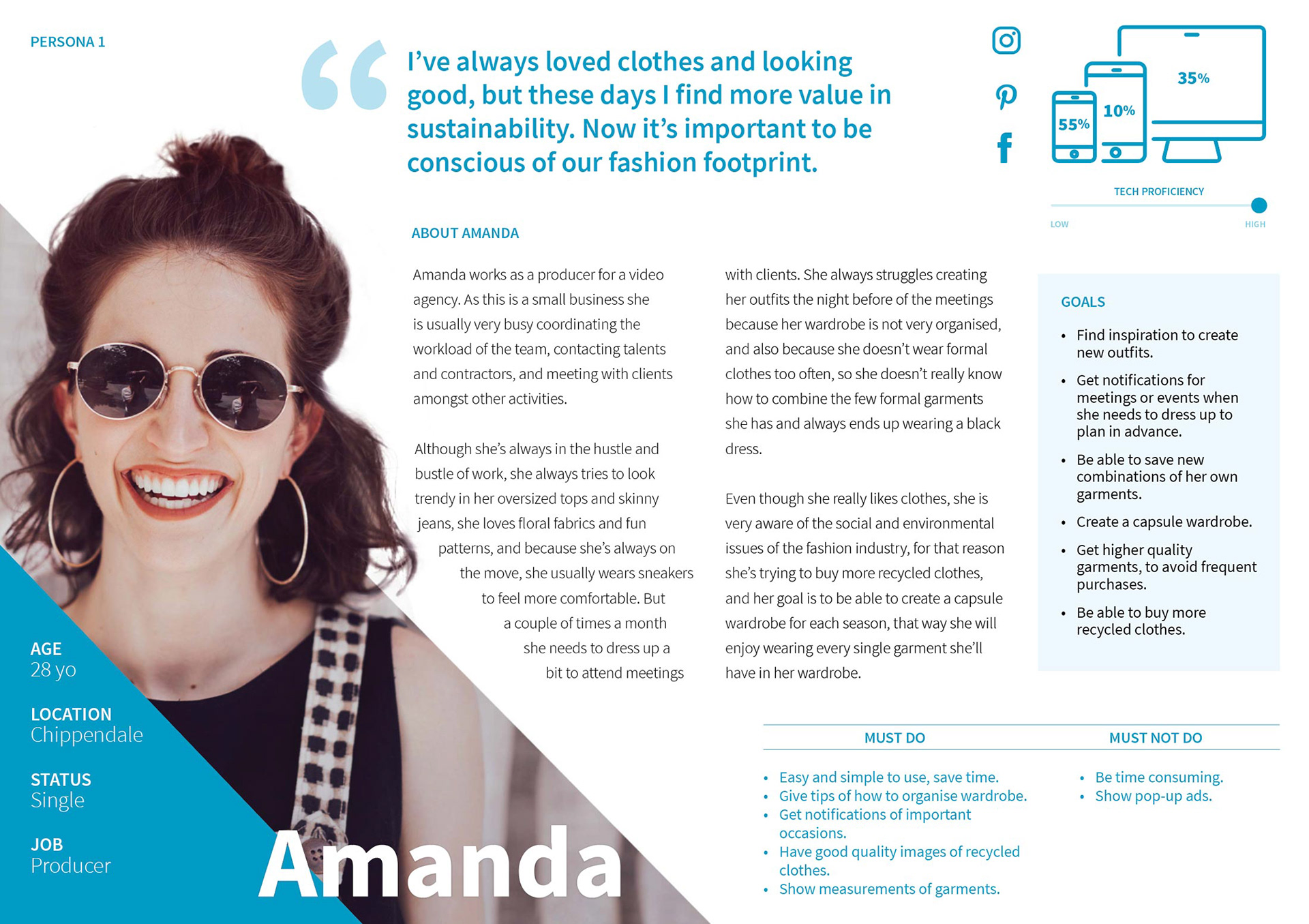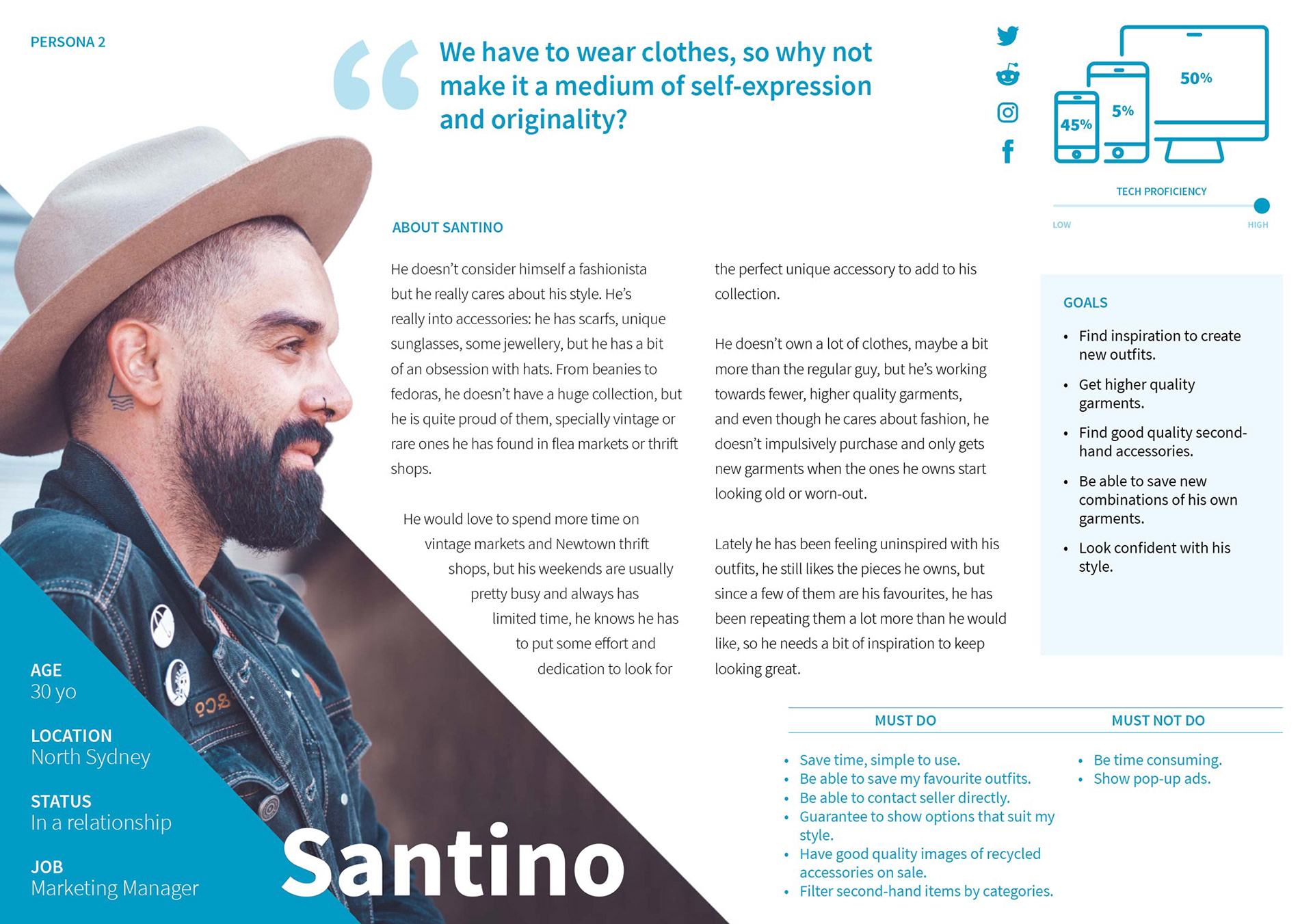 The main pain points identified from user research are:
- Users don't know how to put together an outfit
- Keep wardrobe organised
- Lack of inspiration
- Shift towards more sustainable consumer behaviours.
A number of different opportunities where identified in order to solve users pain points and improve their customer experience, so the main goals of this product to address this issues are :
- Be able to

create, browse and edit outfits

for different occasions and save them. 
- Offer best

outfit options based on user's garments.


- Allow users to keep a record of their clothes and

be aware of the garments they own

.
- Get

inspiration

according to user preferences. 
-

Be able to swap, sell, and purchase

, own or other users unwanted items.
- Provide

tips

about capsule wardrobe and sustainable consumer behaviours.
To evaluate how users would interact with the app, and how intuitive Circle Closet design would be for them, a mid fidelity semi-functional interactive prototype was developed to perform a Usability Test. 
For the test, six realistic tasks were created to engage participants and test their interactions with the interface. With all 4 participants, these tests were conducted in a private one-on-one session and their interactions with the app were screen and audio recorded.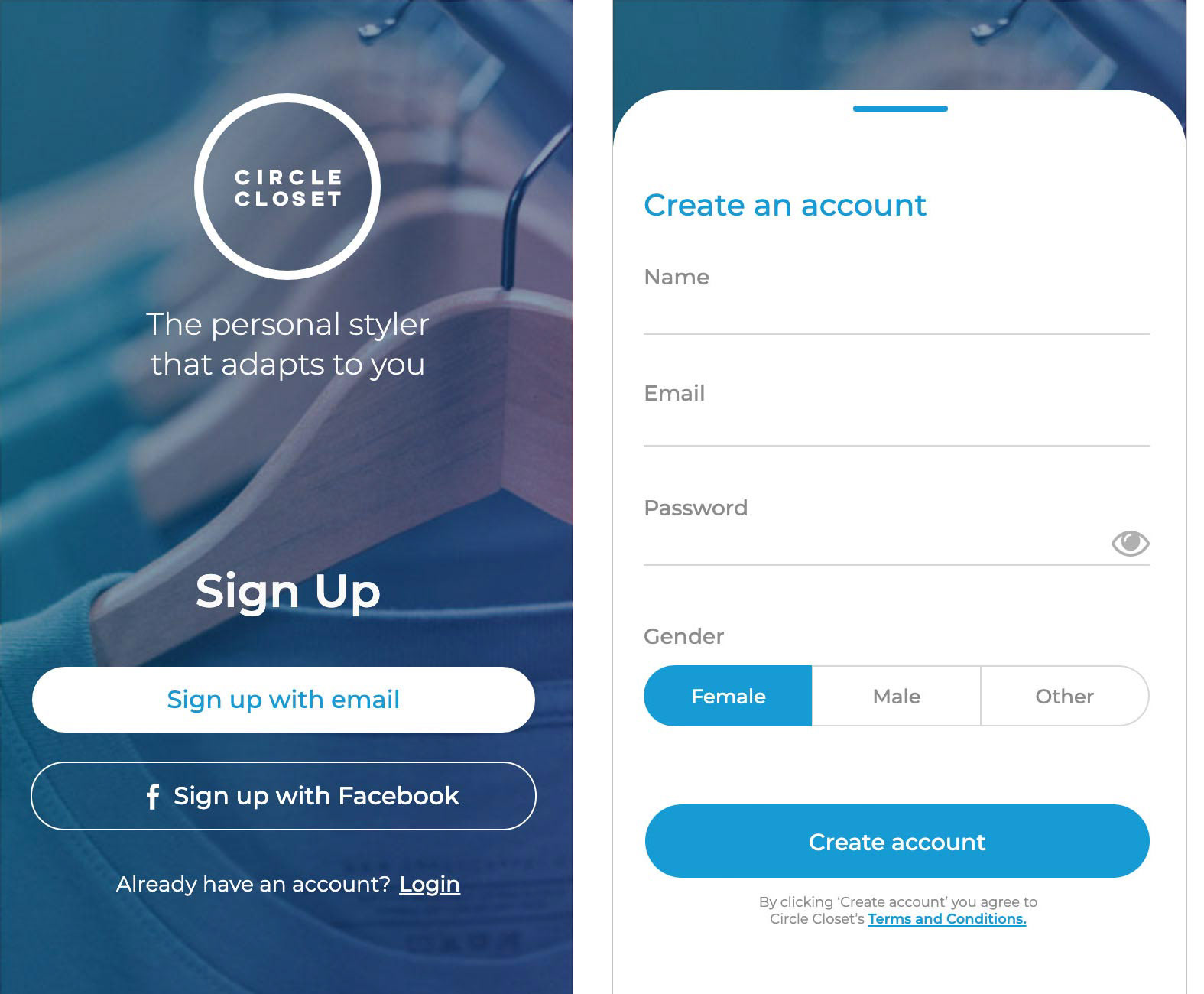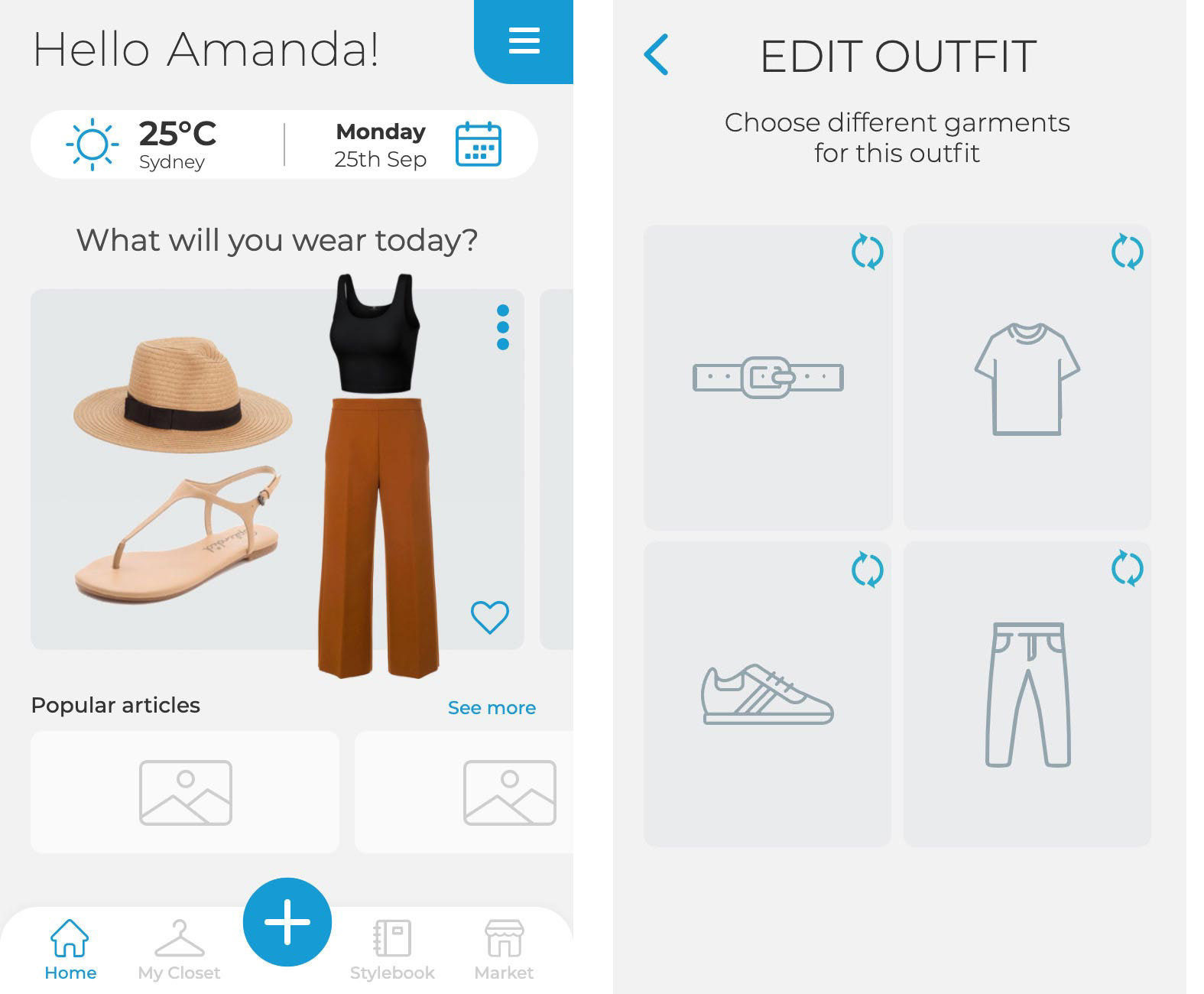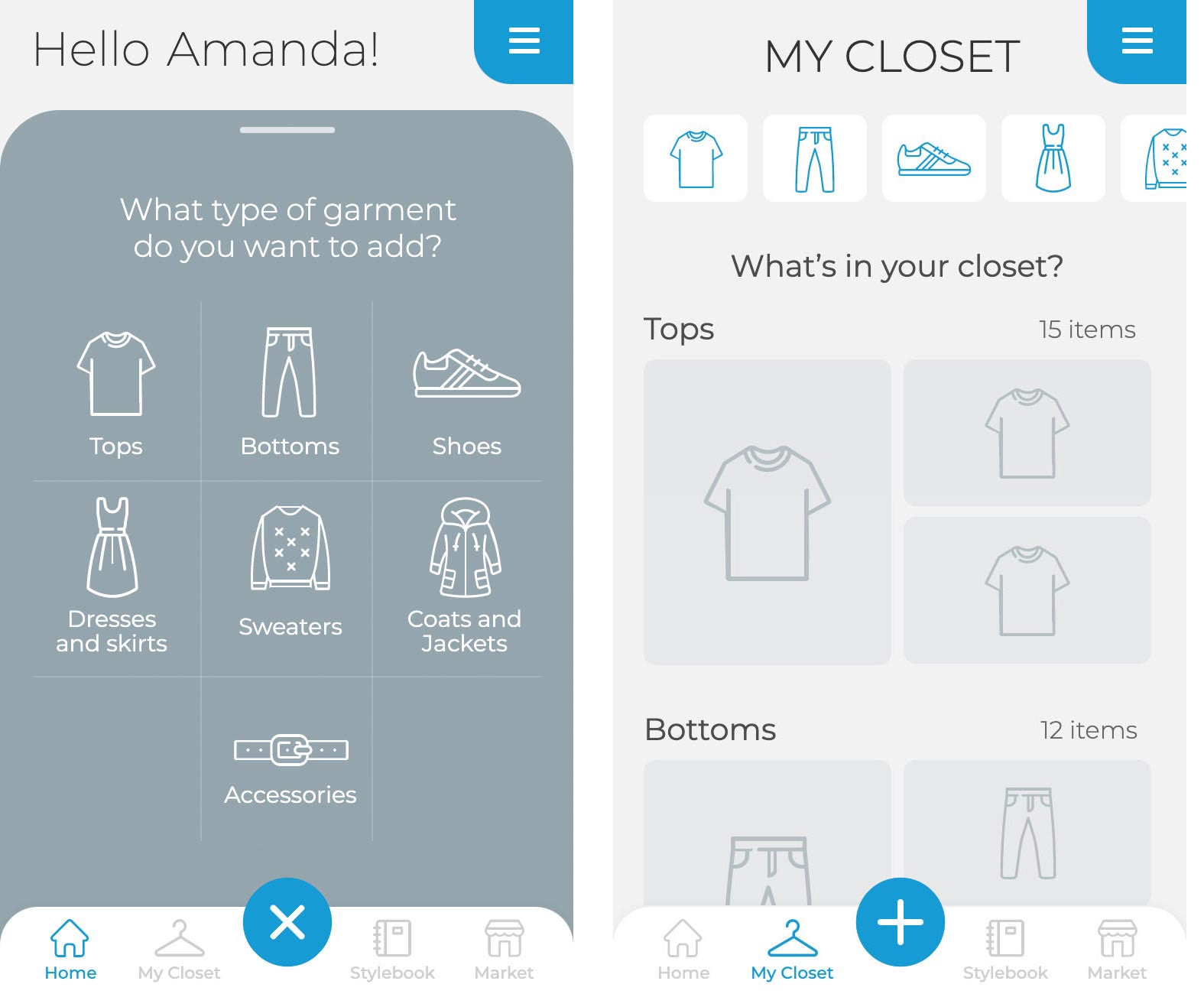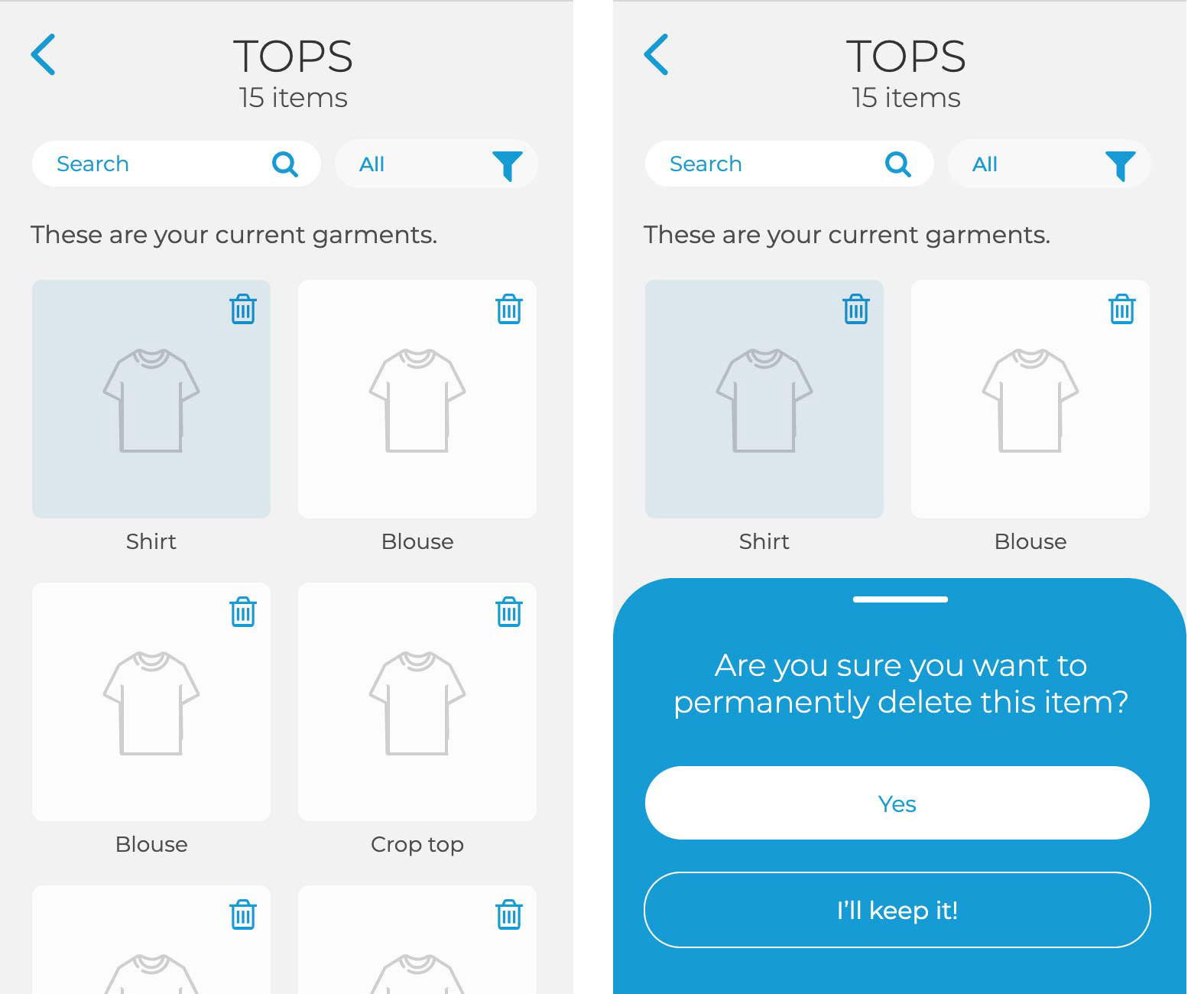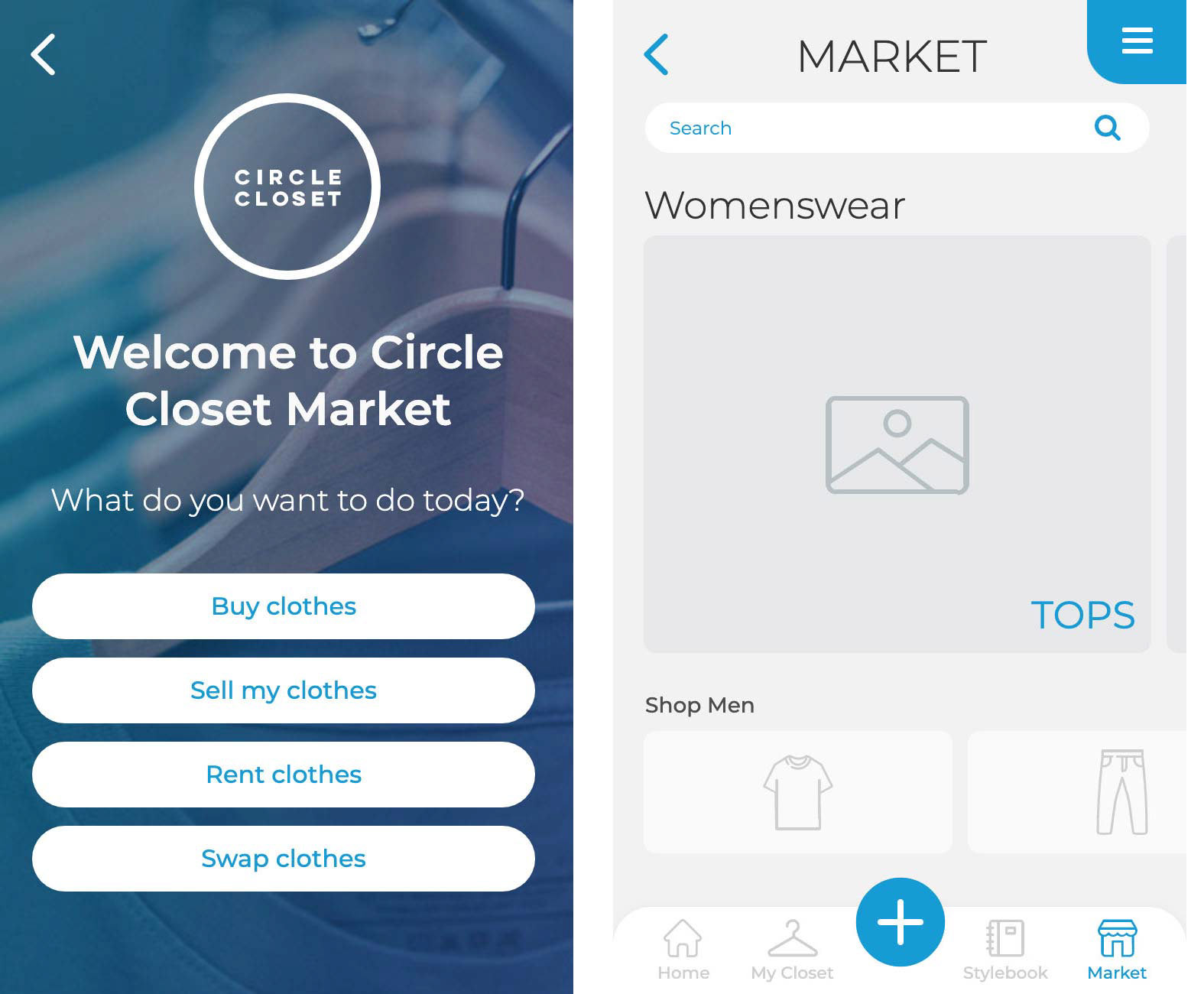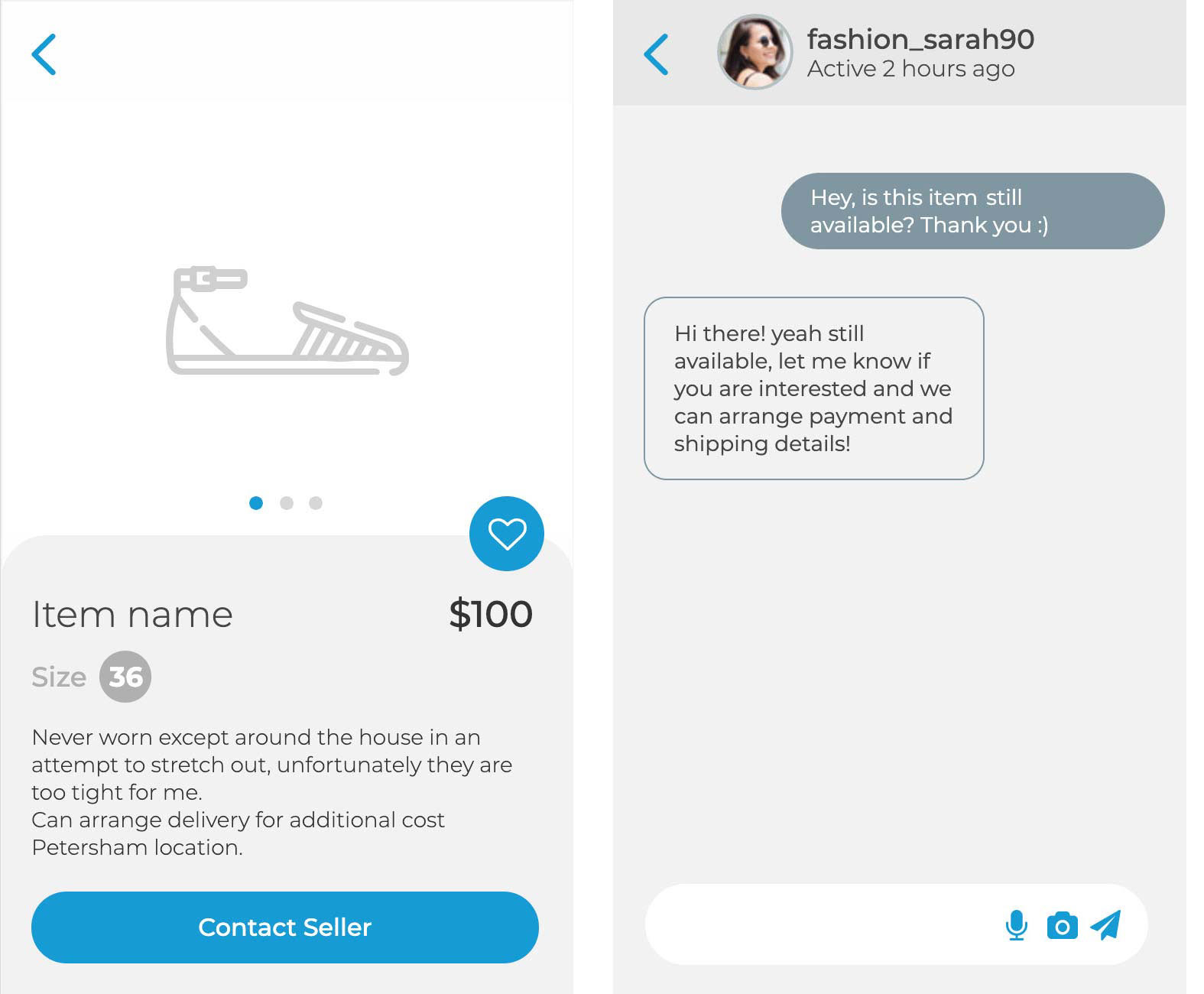 Key app's interactions were intuitive

and easy to complete for most participants. 
Some actions were not completely clear

due to lack of functionality assistance. 
A few

tappable target areas

were not that intuitive for users. 
Design of

some icon buttons did not communicate their actions properly

, and their meanings were ambiguous to users. 
User actions revealed that some key interactions could be improved to

align with the users learnt pattern behaviours

(e.g. drag elements, tap or double tap on images to open a section). 
Although participants made some errors when completing the tasks,

all of them were able to complete the interactions successfully

, being 6 the average completion out of the six tasks. 
Encourage learnability of the product

providing a walkthrough or tour of the key app's functions, making easier for users to achieve their goals. 
Create bigger touch targets

, so it feels natural for users to interact with the product and makes easier for them to complete their tasks. 
Improve design and recognisability of icons

so users can intuitively use them and are clear about their functions. 
Implement common behavioural patterns

to adapt to the user preferences, and make their interactions with the product more organic. 
Use of microcopy

to guide users with more complex interactions.